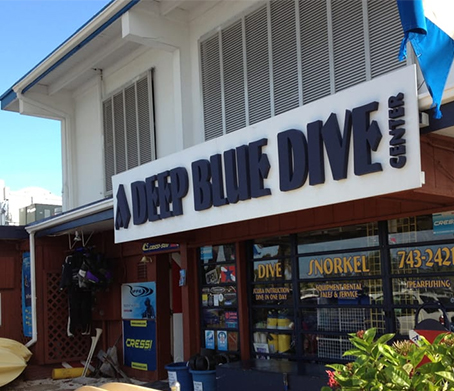 Deep Blue Dive
Come aboard and explore the pristine waters of the only living coral reef in North America that is part of the Florida Keys National Marine Sanctuary. Deep Blue Dive offers dive and snorkel trips, kayak rental, spearfishing, scuba instructions, equipment rental, and service, and air fills.
400 Sadowski Causeway, Key Colony Beach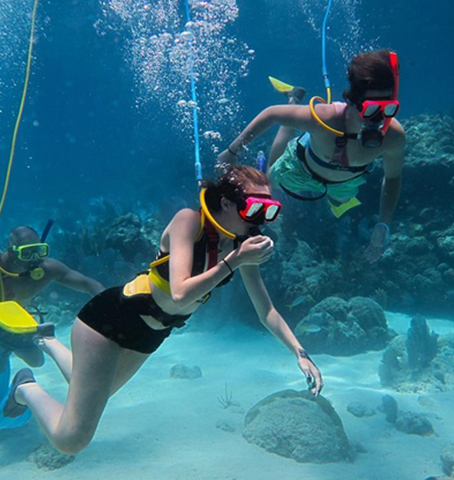 Scuba Diving & Snorkeling Keys Huka Dive
Explore the under-the-waves beauty and adventure of the Keys. No experience needed for those eight years and older. Without heavy gear or extensive training, guests can experience the majesty of a living coral reef just as a scuba diver would with a professional divemaster. If you are already a scuba diver, you can book up to six passengers for a personal voyage. Island Tour Adventures are unique to Keys Huka. The adventure boat is able to take guests where no other dive or even snorkel boat can. Explore the shallow water sand bars and a small island just like the locals.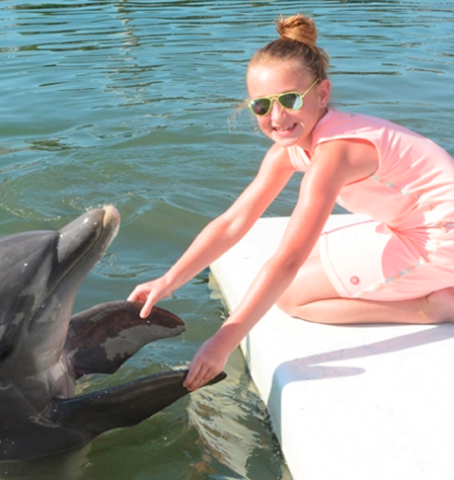 Swimming with Dolphins at The Dolphin Research Center
Founded as a nonprofit corporation in 1984, the Dolphin Research Center is a unique educational and research facility. Open seven days a week from 9 a.m.-5 p.m.
460 8th St., Key Colony Beach